Keynote Speakers
Jeffrey M. Leis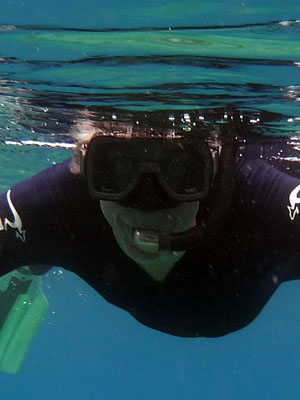 Jeff Leis is a Senior Principal Research Scientist in Ichthyology at the Australian Museum in Sydney.  He has been fascinated by and studied Indo-Pacific fish larvae for over 40 years.  Jeff did his BSc in Zoology at the University of Arizona, where he got his ichthyological start in Mexico's Gulf of California, and his PhD in Biological Oceanography at the University of Hawaii, where he fell in love with coral reefs and their fishes.  After 18 months in southern California, studying  the impact of nuclear power stations on fish larvae, he departed the USA for a 2-year fellowship in Australia, and became a new Australian.  Jeff's research on fish larvae has provided a taxonomic base for their study in the Indo-Pacific, used them to reveal the relationships of fishes, and shown their behaviour can strongly influence dispersal in the ocean.  He has been privileged to participate in the Australian Museum's golden age, to collaborate with a wide variety of stimulating people, and to do field work in the most interesting places.  Jeff's research has helped to shine some light into the black box of larval-fish biology, and he has enjoyed every minute of it.
Philip Munday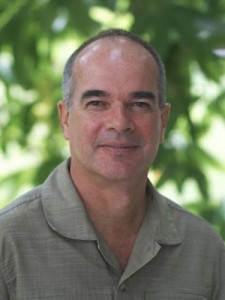 Philip Munday is a Professorial Research Fellow at the ARC Centre of Excellence for Coral Reef Studies, and School of Marine and Tropical Biology, at James Cook University in Australia. He has broad interests in the population, community and behavioural ecology of reef fishes. His research focuses on understanding and predicting the impacts that climate change and ocean acidification will have on populations and communities of marine fishes, both directly through changes in the physical environment and indirectly through effects on coral reef habitat. Using a range of laboratory and field-based experiments his research group are investigating the effects of climate change and ocean acidification on reef fish populations and testing their capacity for acclimation and adaptation to a rapidly changing environment. He has published over 130 scientific papers including major reviews of climate change and coral reef fishes. He is a leading authority on the effects of ocean acidification on marine fishes.
Thomas J. Near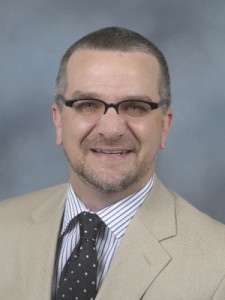 Tom Near is an Associate Professor in Ecology & Evolutionary Biology at Yale University and Associate Curator of fishes in the Peabody Museum of Natural History. Professor Near's research focuses on the phylogenetic relationships of acanthomorph fishes, methods to estimate divergence times using molecular phylogenies, and process of diversification in North American freshwater fishes and Antarctic notothenioids. Growing up near Lake Michigan in Chicago, Illinois, fueled Professor Near's interest in fishes at a young age. After earning his Ph.D. at the University of Illinois in 2000, Professor Near worked with Professors Peter Wainwright, Brad Shaffer and Mike Sanderson as a postdoctoral fellow at the Center for Population Biology, University of California-Davis. After three years as an assistant professor at the University of Tennessee, he moved to a faculty and curator position at Yale University. Professor Near's publication record includes more than 80 scientific articles, many of which are published in Evolution, Systematic Biology, and Proceedings of the National Academy of Sciences of the United States of America. Professor Near currently resides near Long Island Sound in New Haven, Connecticut with his wife Allison and two young daughters.